FOR FREE - in Gothenburg




For free is nice, and there is a lot to discover that that does not cost anything but is completely FREE in Gothenburg. Some are free by season but some valid all year round. Summer is the best time for free activities in Gothenburg. It can be anything from festivals, music, museum, Sweden's National Day, film, etc.

Here we have gathered some of the things that is for FREE for you.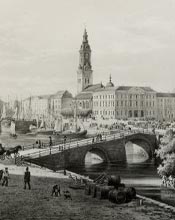 Go to a museum for free
Many museum in Gothenburg have free admission for children and adolescents. Sometimes it may be that it can bee free during specific days.

Gothenburg City Museum is an interesting museum about the history of Gothenburg from the little town it once was to today's big city. The museum is located in one of Gothenburg's oldest buildings, the East India House from the 1750s. There is also a nice cafe and shop. There is free admission for all under 25 years old.

Annual entrance, 5 museums: If you are an adult (25 years and older) you pay 40 sv kr and then you get an Annual entrance admission of the year and you get in for free at the following museums: Gothenburg Art Museum, the Röhsska Museum, Gothenburg City Museum, Maritime Museum and Gothenburg Natural History Museum.

More information about opening hours erc m.m:
Gothenburg City Museum »
Picture: Brunnsparken Gothenburg (1850´s), Gothenburg City Museum
Culture Night Gothenburg: Jan 22-23, 2017

"Kulturnatta", Culture Night - will this time be held in January to celebrate the culture of Gothenburg.Much of the events going on during the evening and night is free but some may even cost admission. The evening can include music, art, guided tours,
sound and light installations, theater, photography, flea markets, exhibitions, film, dance and much more.

It usually begins towards the afternoon and runs until 24:00.

More information about "Kulturnatta" in Gothenburg »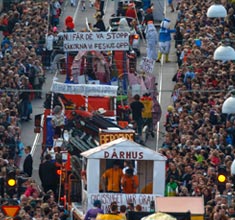 Chalmers Cortègen
Student Carneval - Valborg April 30, 2017

Chalmerscortègen is a tradition in Gothenburg which began back in 1910. It is a carnival organized by students at Chalmers University of Technology every Walpurgis Night. Carnival train runs from Gibraltargatan and then through the center at the Avenue and Vasagatan. Students usually operates with events, news, and people in the olden years. It is both rebuilt trucks and costumed people and different modes of transport. The train is followed by thousands of spectators along the way. So give yourselves out in the spring evening and experience the
festivities in Gothenburg, which has become one of our signs of spring.

Mer information om Chalmers Cortègen »
Photo: Cortègen 2014. Photo: Chalmers Cortègens webpage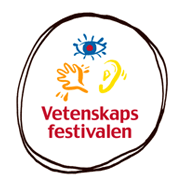 Science Festival
May 10-14, 2017. Free entrance
International Science Festival in Gothenburg is a recurring event with approximately 300 program items with free entries. The festival mixes science and culture in the fun way. There will be everything from space, nature, animals, the earth's climate to selfies and zombies. The festival is spread out all over town at places like Bältespännarparken, Göteborgs Konsthall, Blue site (Angered), Bio Roy, the Maritime Museum, the City Library and many more.

There is free admission for all. First come first served, due to limited laces.
More about Science Festival »
Photo: Logo Science Festival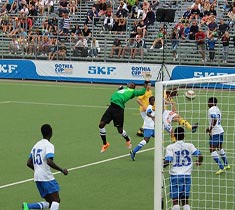 Gothia Cup
Gothenburg July 16-22, 2017

Gothia Cup is a football tournament which has existed since 1975. From being a minor tournament has grown to be the world's biggest football events where young people from all over the world participate. The opening ceremony attracts the largest audience that it is held at Ullevi. During Gothia Cup is a lot happening in the town, and everyone is welcome to visit the event areas, Heden is the biggest area were many football games are held. You can watch the games for free.



To head to the town and soak up the atmosphere :)



Mer information om Gothia Cup i Göteborg »
Photo: Gothia Cup 2014, Heden, Photo: I Love Göteborg
Gothenburg Culture Festival
One week with much fun events in Gotheburg: Aug 15-20, 2017

Culture Festival in Gothenburg is a tradition that welcomes all to the festivities in town and vicinity. There are free concerts, dance, theater, film, marketing, exhibitions, shows and lots of good food. Everything at the Culture Festival is free to take part in, except that which is sold in markets and restaurants. Gothenburg Culture Festival is one of Scandinavia's largest cultural festivals and is visited by about 1.3 million visitors. Party Places are among others Heden, Royal Square, the Avenue, Castle Forest, Gustav Adolfs Torg and the Port of Gothenburg etc. Liseberg has free entrance some of the days during the Culture Festival.

Mer information om Göteborgs Kulturkalas »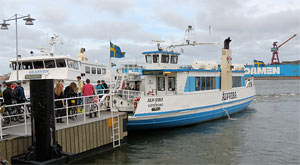 Free boat tour with Älvsnabbare
Route: Rosenlund - Lindholmspiren
All year around.

In the Göta Älv, you can go with Älvtrafiken. Line 285 (Älvsnabben) runs between Lilla Bommen and Klippan (at Älvsborgsbron). On this line, you pay Västrafiks tariff.

However, it is free to go on the line 286 (Älvsnabbare) that crosses over the river between Stenpiren (Rosenlund) and Lindholmspiren. Bicycle you can also bring on board free. It's not a long way to go, but can be a nice outing from the city center and come out a bit on the river and then take a stop at Lindholmspiren. When yhou arrive you can visit the restaurant school Ester Mosessons Gymnasium and here you can peek in on a coffee or lunch.

Se tidtabell för linje 286 hos Styrsöbolaget »
Make a visit to Gothenburgs nice Parks
Winter as Summer
Gothenburg has many beautiful parks to enjoy the tranquility of. In summer you can bring a blanket and picnic and just be. Stroll among the beautiful flowers in the spring. In autumn trees change color. In winter you can sit at one of the cafes and have a warming cup of hot chocolate (some Parks are just open on a specific season).
More information about Parks in Gothenburg »
Slottsskogen
Slottskogen is the city's largest public park. It has been available to the people of Gothenburg since 1874. It has large green areas, lakes, animals and cafe. The park is open year round. Free admission.
Botaniska Trädgården
Botanical Garden is located opposite the Slottskogen at Änggården. Here are countless flowers, shrubs, plants, trees, cafe. The park has been around since 1923. The garden is open year round. Admission: voluntary 20 SEK.
Trädgårdsföreningen
The park is located in the heart of Gothenburg, between Drottningtorget and Bältespännarparken (Grand Theatre). Truly an oasis that we like very much. Café. Free admission to the park.
Slottskogen »
Botaniska Trädgården »
Trädgårdsföreningen »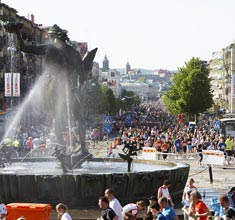 GöteborgsVarvet
Gothenburg, May 20, 2017

Already in November 2014, Göteborgsvarvet 2015 fully subscribed by about 64,000 runners who want to run the race. Göteborgsvarvet is a half marathon (21 km) which has become widely known in the whole world. It runs boys and girls of all ages from all over tghe world. Some runs to win and some just run to have fun. Prepare yourselves in many fun costumes at the track. For those of us who do not run it as much fun to watch.
The festival is free for spectators. The start is at Slottskogen Park and the finish is in the historic Spot, Slottskogsvallen. Go Go!

Multiple small races in May: May 22 Lilla Varvet (7-13 years) and 22 and May 23 MiniVarvet (0-6 year)

Mer information om GöteborgsVarvet »
Photo: GöteborgsVarvet at Avenyn/Götaplatsen. Photo: Henrik Sandsjö

Flunsåsparken - Hisingen

may-september, 2017

"Flunsan" - Sweden's only public park with free admission. During May to September is the lot of events in Flunsåsparken. There is everything from music nights, stand-up, rock, pop, jazz, dance, magic, talent show and much more. Artists who have performed here through the years is among other Lill-Babs, Siw Malmqvist, Ann-Louise Hansson, Stefan Ljungqvist, Sara Varga, Marty Robbins, Sheeba, Jessica Andersson, Nanne Grönvall, Sanna Nielsen, Snowstorm, Sten & Stanley, Tommy Körberg, the Hep Stars and Claes Malmberg and many many more. The premiere in May are always
welcome every year and are a - full crowd, We look forward to this year's program. If you are not in place early, bring your own chair. Entrance is free and you can buy coffee, juice, cookies and hot dogs.

Mer info om Flunsåsparken »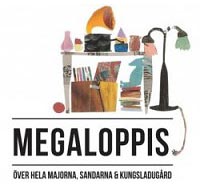 Flea Market in Majorna
Last Sunday in May - May 28 , 2017 at 11am - 5 pm.
During the last Sunday in May all people living in Majorna and other of course, goes to the streets and participate in the great mega flea
market that is much appreciated. Flea market stretches from Stigbergstorget to Sandarna. Out on the streets and parks they selall kinds of second-hand. You that are not living in Majorna can also participate and sell if you want. If you can, leave your car at home this day. It is of course free to participate. The annual flea market has become a bit of a folk festival in Gothenburg. So come and pick up a
bargain or simply soak up the atmosphere.

More about Flea Market in Majorna »
Photo: Megaloppismajorna.se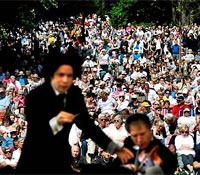 Gothenburg Symphony Orchestra - Free Concert (outside)
Slottskogen: June 6, 2017 at 2 pm

During Sweden's National Day, you can enjoy wonderful music in the green when the Gothenburg Symphony Orchestra (GSO) moves in and out of Slottskogen for a concert. Bring your blanket and bring something good to eat and enjoy. Hopefully, good weather and beautiful music. The concert has become a tradition in Gothenburg and attracts many spectators. Please come in good time.

Free admission.

More information about the free concert at Slottskogen 2017 »
Photo: GSO Slottskogen 2010. GP.se. Photo: Stefan Berg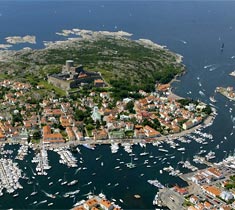 Stena Match Cup Sweden
Marstrand July 3 - 8, 2017

During week 27, every summer since 1994 the Iland Marstrand and water outside, transformes for a week of match racing competitions filled with festivities. Several of the world's top male and female sailor participating in the regatta in Marstrand. Match Cup Sweden has also, since 2007 World Championship status as one of the races in the World Cup series World Match Racing Tour.

Marstrand is about 5 Swedish miles north of Gothenburg, at the height of Kungälv. You can get here by car or bus in about 45 minutes. On the island you are not allowed to bring any cars. So park the car and then take the ferry to the island of Marstrand. Match Cup festivities are free to come and view. You have to pay the ferry ticket. the return trip is free. You can bring your own pic-nic or
buy what is offered on site. You can´t buy your ticket on board, buy it in the Kiosk located beside the Ferry.

More information about Stena Match Cup Sweden in Marstrand »
Photo: Marstrand. Photo: Stena Match Cup Swedens hemsida.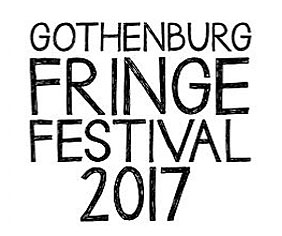 Stoff - Gothenburg Fringe Festival
Gothenburg: Sept 1-4, 2017

Stoff (Gothenburg Fringe Festival) is an art, dance and theater festival going on in most places in Gothenburg. The festival is for those who want to explore, criticize, sharing, respect, enjoy, be surprised and for those who just want to be part of an exciting atmosphere ...

Some will cost entry but much will also be free to visit.

More information about opening hours etc:
More information about Stoff »

Olympic Day - Liseberg
Gothenburg: Sept 23-24, 2017,
at 11 AM - 4 PM

Bring your whole family to Liseberg and you enter for free and can try several sports. How about trying:
boxing, wrestling, gymnastics, shooting, climbing, rowing, indoor banding, rugby, dance, frisbee and more.

Free admission for all children up to 16 years and their guardian on registration.

More information about Olympic Days at Liseberg »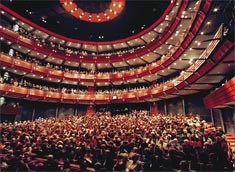 The Opera House in Gothenburg
Concert in the Foyer 2017 & music during Culture Festival.

Opera always offer free concerts during spring. This year it will be on the following dates: Saturday 11 Feb, March 18, April 29 & May 6 (2017).
During the Gothenburg Culture Festival Aug 15-20 2017 is the Gothenburg Opera always open and offers a free evening concert on the main stage. There will also be time for the traditional concert at Götaplatsen during Summer. Warm welcome!

More information about free concerts at Gothenburg Opera House »
Photo: Interior. Photo: Gothenburg Opera House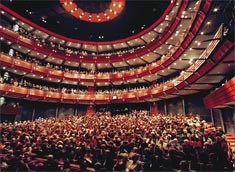 Gothenburg Opera
Story Telling in Foyer - Little Stage
Feb 11 - May 6, 20167

For the youngest children provides Gothenburg Opera storytelling in about 25 minutes during the spring and autumn.
You need to book tickets in order to be assured a seat. You book tickets from Wednesday of show week. Warm welcome! There are two shows each occasion. (Saturdays)

More information about free story telling in Gothenburg Opera House »
Photo: Interior. Photo: Gothenburg Opera House
Childrens Zoo / Slottsskogen: April - Sep 2017

In Slottskogen is Children's Zoo located. There is a small zoo with native breeds such as sheep, lambs, horses, pigs, goats, rabbits,
chickens and hens. It is also allowed to go in and pet the animals. At the Children's Zoo is also staff who can tell you more about the animals.

Free entrance to Childrens Zoo.
More information about Childrens Zoo in Slottsskogen »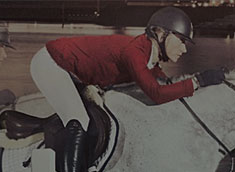 EM i Horse Sport 21-27 Aug
Four-in-hand (Slottskogen)
Saturday, Aug 26, at 9:15-14:15

If you want to see horses close by, go to Slottskogen and see the competition with the four-in-hand that passes through Slottskogen. The competition starts at Heden and ends at Slottskogen.

All competitions at Heden and Slottskogen are free. Do not miss this magic moment when about 600 horses from about 30 countries comes to Gothenburg on 21 August.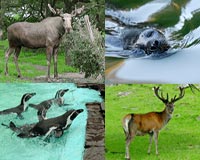 The Zoo / Slottsskogen: All year around

In Slottskogen are in addition to the Children's Zoo also other animals such as moose, seals and penguins. In a house with a swimming pool Humboldt penguins live and in another basin lives the park's harbor seals. Harbor seal is the West Coast's friendliest seal. Then we have the king of the forest, moose.

Free entrance to the Zoo.
More information about the Zoo in Slottsskogen »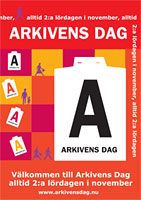 Archives Day: Nov 11, 2017

Since 1998, the Archives Day has become a tradition where the whole Sweden opens up interesting archives - so in Gothenburg. It is a very interesting day with lectures, tours of the archives, history and exhibitions. If you have not been on an Archives Day, we want to inform you that it could be really interesting. So take the opportunity! Always second Sunday in November

Free entrance.

More information about the Archives Day »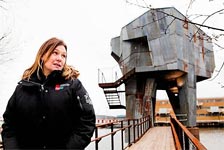 Free sauna: Frihamnen

As part of the creation of the Jubilee Park in Frihamnen a sauna was built. The sauna building is clad of used plates and is anchored out in the river. The sauna can accommodate up to 30 people and you will come up via stairs or elevator. Through a window you get a beautiful view of the harbor and towards the center. The idea is that the sauna should be for everyone because it is free to make an appointment to it. Times can be booked separately by men, women and friends.

More information about the Sauna in Frihamnen »
Photo: Jessica Segerlund, Project Leader in front of the Suana. GP.se. Photo: Tomas Ohlsson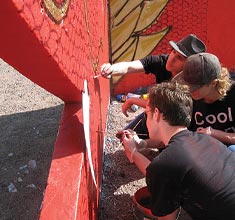 Röda Sten Konsthall
All year around


At Red Stone Art Gallery you can work with your creativity. For those who are interested in art and creativity, you can attend free workshops at Red Stone Art Gallery. The meeting place is called Young & Creativity, and is intended for those who are between 12-26 years. Topics can include screen printing, graffiti, letters, painting, self portrait, etc.
For those of you who are slightly younger from about 3 years with an adult can visit the workshop where you will also
get to test various art activities. Fun for children and adults together. These event costs.

More information about Young & Creation at Röda Sten Konsthall »
More information about the Workshop at Röda Sten Konsthall »
Photo: Young & Creation. Photo: Röda Sten Konsthall
With reservation for any changes in the content and prices.