Gothenburg Events!
In Gothenburg there are always something happening, here you can see what´s going on.

There are always things to do in a big town, visit a museum, walk around in a park, go to a music show, maybe dress up for a Opera night, culture in general, some sport arrangement and much much more...... below we have listed a few events.

Tip !
If you haven´t had the time to plan anything before you come to town, then take a visit to one of the tourist offices in Gothenburg.They know everything, here you can take material about museums, buy tickets to a theatre, boat rides, get a map, buy the Gothenburg card etc. You will find two tourist offices in town - at Kungsporstplatsen and in Nordstan.
Håkan Hellström
Ullevi July 28, 29 2017
During summer 2016, Håkan Hellström performed at Ullevi and set a new audience record ... again. This summer he will play at Ullevi again. The tickets are selling out fast, but through our supplier we can still offer tickets.

Håkan Hellström tickets »
Ullevi, 25 & 26 june 2017


Coldplay tickets »

Ullevi, 23 - 27 aug 2017


FEI EUROPEAN CHAMPIONSHIPS tickets »
The best hotel package in Gothenburg!
The Gothenburg package!
from 775 sek




The package include hotel accommodation with a good breakfast and the popular Gothenburg City Card filled with free activities. How about free entrance to Liseberg, Universeum, a tour with the Paddan boats, entrance to the Gothenburg Museum of Art, free travel on trams and buses, and much more.
SEASON LISEBERG 2017: SUMMER 22 apr - oct. HALLOWEEN. CHRISTMAS mid nov- 30 dec.

Book the Goteborg package here »
Göteborg City Card is included in the Gothenburg package
During your stay the Gothenburg City Card is included for everybody up to 3 days*. With the card, you discover Gothenburg in a smooth and very affordable way. You get free entries and free local travel as:


*NOTE! When booking between 1 Oct - 30 April the Göteborg City Card is valid for 48h (2 days) regardless of how many nights you book. May - Sep, the card is valid up to 72h (3 days).
Liseberg
Paddan
Universeum
Hop-on /
Hop-off bus
Ringlinien
Free local
transport
Free parking

Sightseeing and experiences in Gothenburg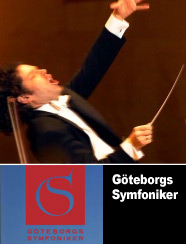 Goteborg Concert Hall

Below we list some of all the artists that come to Goteborg and the Concert Hall.

Lisa Nilsson - april 5, 2017
Coffe Concert - april 9, 2017
Iceland Symphony Orchestra - april 19, 2017
Marika Carlsson - april 30, 2017
Spring Concert - maj 24, 2017
Dweezil Zappa - oct 22, 2017 (Frank Zappas son)

More information and tickets to Goteborg Concert Hall »
Popular events in Gothenburg!
Buy tickets to concerts and events in Goteborg, Sweden here:
Venues in Goteborg